Worship Home
Immaculate Conception Parish provides warm, welcoming liturgies with relevant, Scripture based homilies that encourage and challenge our community to live a Christ-Centered life in today's world.

Our Parish provides worship opportunities that attract all age groups with special emphasis on those who may be marginalized or may be experiencing limited participation. When parishioners leave Church our goal is to have "their hearts are burning to know love and serve God by loving and serving others."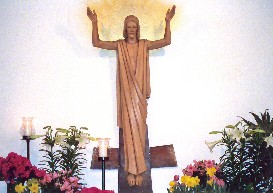 Do you know WHY we do WHAT we do
during the celebration of the Mass?
Very often we do things out of habit rather than
reflecting WHY we are doing that action.

The true beauty of the Mass can be seen more clearly when it is
broken down into its components and explained in a way
that puts emphasis on

why

an action is made
as opposed to

what

the action is.

Click here to see why we do what we do during every celebration of the Mass.